Well looky what I made last week......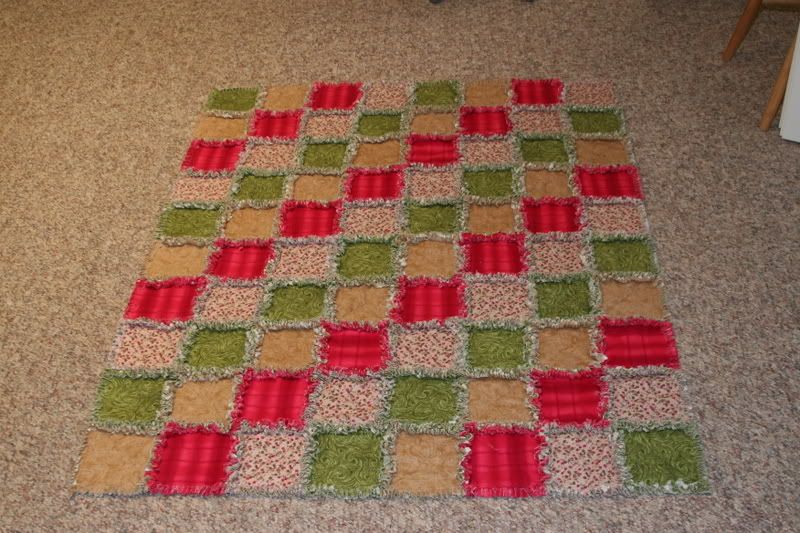 Oh man was this thing super fun and easy. Basically you cut a ton of flannel squares, make a sandwich out of them, sew an X on each square, sew the squares together, fringe the edges, and wash. I worked on the blanket for 2 nights during the week, the better part of Saturday, and Sunday morning....I just love the way it came out. All thanks to the information and help from Wendy.
The blanket measures 4' wide by 5' long. It is 3 layers of flannel and very heavy....this would really keep you warm and cozy on a cold winter day. Just perfect for a lap blanket.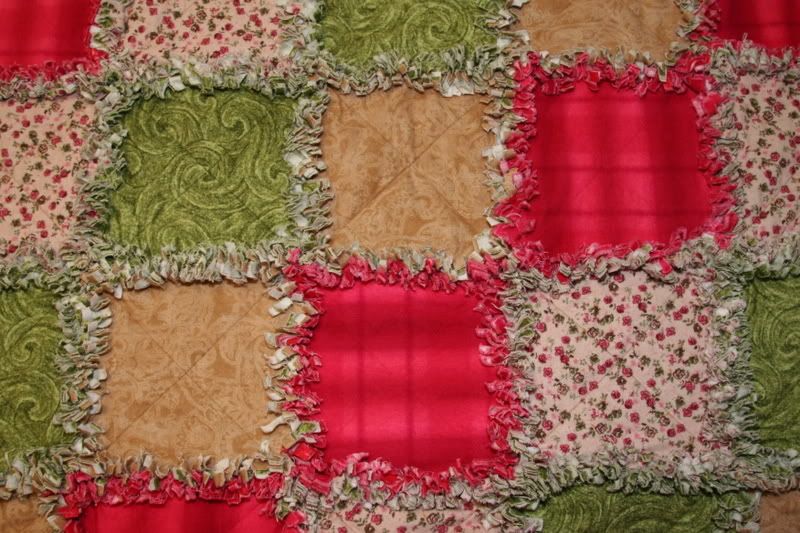 This is a close up of a few squares so you can see more of the details.
I had so much fun making this one that my plan is to make two more of lighter weight cotton for spring type blankets (or when DH has the air conditioning too hight for me). I'll probably make a few more for gifts as I know a few people who these would be perfect for
Thanks again to my wonderful friend Wendy for the inspiration....now you created a rag quilting monster.